Halloween is almost here! Just two and half weeks away and the night fun begins. In addition to the scares horror films brings us, we can't forget the most traditional form of getting a good fright, books! With new generations of horror writing and authors, there are plenty of books suited for each age, interest and style.
Maybe you prefer the haunts of words and your imagination as opposed to films. If that's the case, then we have a list to choose your next book from this Halloween. Which ones have you read?
Spooky Children Books
Let us start with the very mild scares we can experience from children books. They aren't as terrifying as you think but maybe your child might beg to differ. See if you can remember reading some of theses picks.
Goosebumps Series by R. L Stine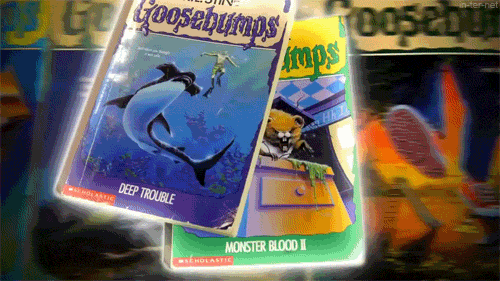 Looking for some monster and paranormal adventure, this series is for you. Get all kinds of monsters you can imagine into one series, dummy, werewolf, scarecrow, you name it.
The Witches by Roald Dahl
There must of been one of Dahl's book we read, the most common one we've seen on screen many times is Charlie and the Chocolate factory. However, unlike going inside a chocolate factory, we are taken into the dark fantasy where witches hunt children.
Coraline by Neil Gaiman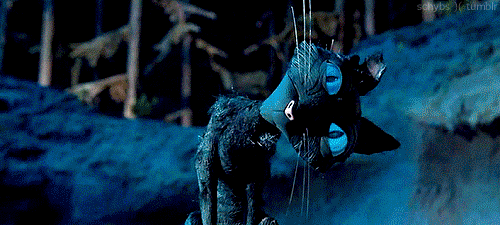 We know there's a film based on the book, but if you enjoyed watching the movie we have a haunch you'll enjoy this twisted reading. Find out which version of the story you like best.  
The House with a Clock in Its Walls by John Bellarias
Recent movie release we know, but the story has been around longer than the movie. If you want to read a Halloween theme story with an air of mystery for your kid, don't miss out on this book.
Scary Stories to Tell in the Dark by Alvin Schwartz
Maybe something short and sweet is more your taste when it comes to reading. If that's so, get a copy of Scary Stories to Tell in the Dark this Halloween.
Modern Horror Stories
Wanting to get into a book that will leave you in their words can be done with the modern horror writers of today. They give new meaning to the scare of today as they make new ways for what we now define as horror genre, which book have you read?
The Shining by Stephen King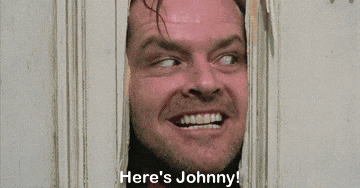 When it comes to modern horrors, we think Stephen King and there's a reason for it. We chose The Shining since it is his most popular read but he has plenty of other horror stories you can indulge in this month or all year.
I am Legend and Other Stories by Richard Matheson
If you like to read science fiction, read Matheson's book to add a horror twist to your science. Enter the world of a zombie-vampire where disease causes the apocalypse. This an oldie from the 1950's, but still remains modern with its plot and where horror stories seem to gravitate towards a post-apocalypse setting.
World War Z: An Oral History of the Zombie War by Max Brooks
If you're into the the apocalyptic horror genre, here's a book for you. You have everything from survival to zombies.
Interview with the Vampire by Anne Rice
Anne Rice, the writer of vampire stories. Do you want a gothic horror genre, Rice is the author to give it to you in this vampire novel where we Louis de Pointe du Lac recalls his life.
Wicked by Gregory Maguire
Although not considered a horror story, we sometimes get curious about the villains in the stories. In this case, we are looking at the Wicked Witch of the West from the Land of Oz. See what her story is.
Classic Horror Stories
We can't think of stories without thinking of our previous successors who took us into their worlds where its horror wasn't found in physical aspect of a human but the inner workings. Which classic writer writes to your fancy?
Frankenstein by Mary Shelley
We wouldn't have our classic universal monster without Shelley. Meet Victor the creator who fascinated by science and life came to create one of his own.
The Legend of Sleepy Hollow by Washington Irving
A gothic story that has been adapted over and over. But who wouldn't want to learn about the headless horseman.
Dracula by Bram Stoker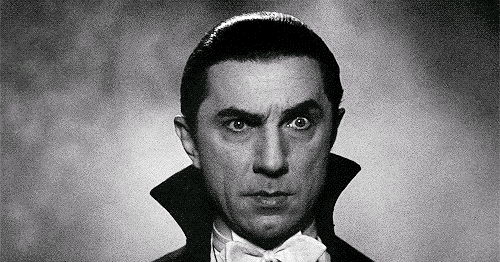 Some say Stoker was the first version of the vampire, however, his character is what we consider to be the father of vampires. Stoker's book looks at Dracula's attempt to spread his curse while in search for new blood. See how Stoker's Dracula became another classic universal monster.  
The Tell-Tale Heart by Edgar Allan Poe
You can't go wrong with reading a Poe story, they are both haunting and quite a scare to read about. The most memorable pieces we are familiar are with The Raven and The Fall of the House of Usher.
The Mysteries of Udolpho: A Romance by Ann Radcliffe
Although not a horror story, Radcliffe is a known for her gothic novels where the elements of mystery and castles linger. A novel which contains the characteristics of the romantic period.
Tell us in the comments which books you read during October to get in the mood for Halloween? Check out our Facebook page for more updates and fun posts like the one below.