Valentine's Day is coming up! Who's ready? Valentine's Day is known to be a day where you spend time with your significant other; however, it doesn't mean you need a date. You can celebrate with your friends which Leslie Knope calls Galentine's Day.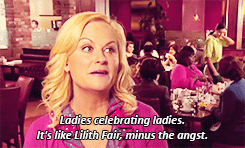 Whether you are celebrating with a partner, friends, or yourself, make it an experience you can remember. Sure there are the chocolates or the stuff animals, but it's a small duration the chocolates last and the stuffed animal, where are you going to place it? Do you need another one stuffed in the closet? Probably not. Instead of a material good, try giving an experience they can enjoy or one all can enjoy.
Here are five experiences you can give on Valentine's Day.
Spa Day/Massage
Whether it's a spa day or massage of 30 minutes, they both offer you an opportunity to relax and unwind. If you have a stressful job or get stressed easily, then you know our body reacts in different ways often we might experience discomfort or soreness in our neck, shoulders, or back. Chances are you might have muscle knots, and a massage can help by loosening the knot. It will hurt, but you will be relaxed afterward not to mention it improves your sleep. Give someone the gift of relaxing all day.
Weekend Away
You don't need a week to recharge. Sometimes it takes a couple of days to give you the recharge you need to keep you going. Take the weekend to go over to the next city or two over to enjoy the life and experiences they have to offer, whether it's a quiet weekend or a little city nightlife. We all have ways of having fun and unwinding to ease the stress and to enjoy the experience of being out with friends and a loved one.
Concerts/Festivals
Who loves going to concerts or festivals? With so many shows to choose from, you can book a night out to the opera, live theater, concert, or festival. Although, it's not the typical dinner date, try something outside the norm and experience a performance. Have fun and dance to the music or watch it.
Skiing
Are you in the Salt Lake Area? What about a weekend away at a skiing resort. Give someone you love the chance to learn a new skill of skiing or cozying up next to the fire. It's a fun getaway and one that can give you the opportunity to ease your stress and tension you might be feeling not to mention to have a good time.  
National Park  
This choice is more for my outdoors people who love being up close with nature and exploring it. Utah is full of National Parks and life which you're allowed to experience. Take a hike and unwind with the fresh air, the fantastic sights, and being able to bond with another as you venture the parks Utah has to offer.
Whether you are celebrating Valentine's Day or Galentine's Day, give the gift of an experience you can share with someone. Creating small moments are the best kinds of gifts to have when you are scrambling to find the thing to buy. Chances are if you can't think of a tangible item (material good), try an experience as a gift. It's something you'll remember and will allow you to let loose and relax without having to worry about the external noise. What do you think is the best kind of gifts to give, tell us in the comments?