Happy Thanksgiving Everyone!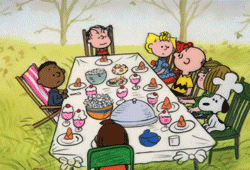 We want to wish each and every one of our patients and members of our staff a merry and safe Thanksgiving!
Oprah Winfrey once said, "Be thankful for what you have; you'll end up having more. If you concentrate on what you don't have, you will never, ever have enough."
Even though Thanksgiving is a day we gather with family and friends to give thanks, we all have something to be grateful each and everyday. Gratitude comes in many forms and we want to encourage you to let the people you love and yourself know what you are grateful for. 
We're grateful for our patients who have entrusted us to care for them and their families. They are the best! They make us laugh and smile, especially our little patients.  
We're also grateful for our staff who continue to provide the care and treatment our patients deserve.  
We want to remind you that our offices WILL BE CLOSED until Monday. However,

i

f there is an emergency
contact us via Facebook Messenger or Christine Marie at 801-824-6007
for an emergency
.
Again, HAPPY THANKSGIVING EVERYONE! Be safe and enjoy the break.